Our Base
Our 1st dive base where we begin our dives is located on the well preserved beach of Small Santa Maria This place has the advantage of being in close proximity to the best dive sites on the island. It is located so that potential weather conditions do not affect the dives since we have many dive sites to choose from.
Memorable Dives
Our extensive dive experience is combination with our continuous training makes us confident that we can offer safe and memorable dives. X ta sea divers, with our professional instructors is ready to guide you to the amazing underwater world. We offer a wide range of diving courses within a number of diving organizations. We have a large variety of diving locations and rib boats to take us there in all weather conditions.
Diving Equipment
Every year we renewed most of our gears. Our diving equipment are checked by Bureau Veritas and prove the quality and safety of our products and materials. We use 10lt,12lt, 15lt cylinders from steel.
Team work makes the Dreamswork…
Meet our team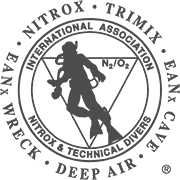 Great Diving School We went the first time to Paros, Greece and we went to X-Ta-Sea Divers since they were not far from where we were staying. My youngest daughter wanted to do her junior open water as her sister and myself already have done the advanced course. They were very professional and gave her confidence. As a result she passed her exam and also went on a first dive with us. This was a truly fun experience and we can highly recommend this diving school.
de passage à Paros j'ai été très heureux de plonger avec Vassily et sa team dont Massoud francophone....il y avait du reste d'autres habitués français. Encadrement parfait sans être trop restrictif...cool donc ! Matos récent et bien entretenu. semi rigide confort avec 2x200cv permettant d'aller sur des sites un peu éloignés. bref allez y tranquille vous ne serez pas déçu !!
Very professional whilst still being fun people to dive with. great equipment, very organised and make you feel safe
Vladimir Slavkovic
Customer
Best experience so far. Great people, atmosphere, service, gear.